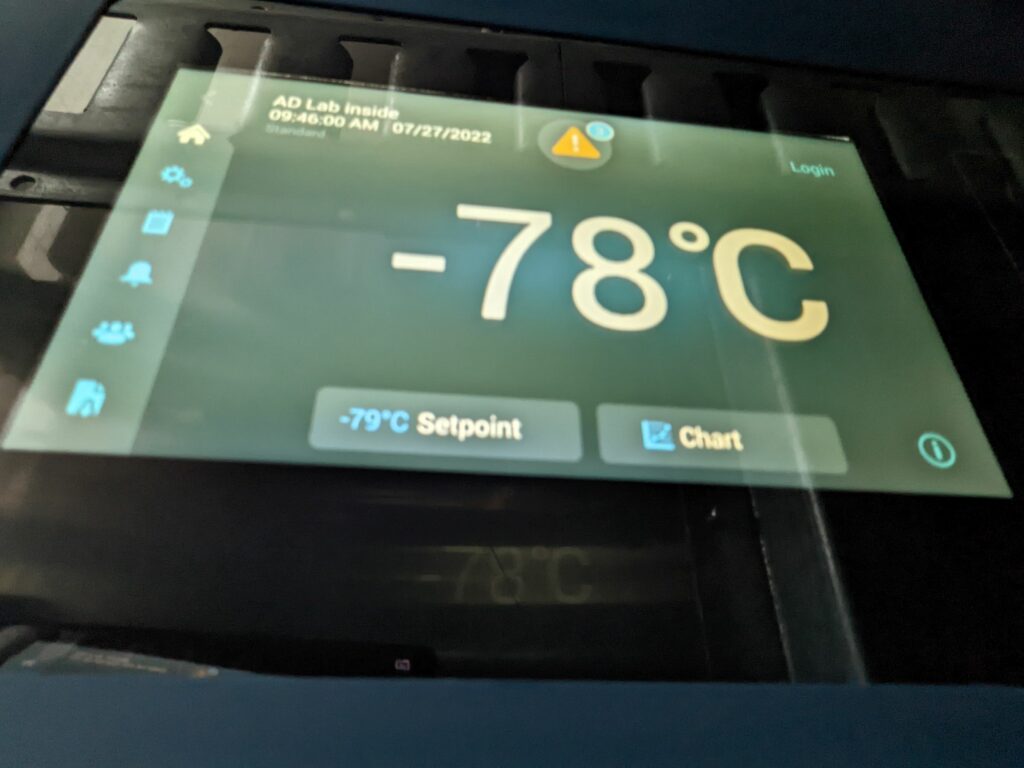 Brookline Transportation, Inc. (BTI), a Mayflower Van Lines agent specializing in commercial, lab, medical, science and residential moves, recently moved the lab of Solid Biosciences from One Kendall Square to 500 Rutherford Avenue in the Charlestown section of Boston. The move began in the second quarter of 2022 and was completed in August 2022.
"There was a $200 million buildout of the old Hood Plant at 500 Rutherford Avenue in Charlestown. With the supply chain issues all builders faced in late 2021, it made the initial move-in date unachievable. So this move was completed in waves and required some rather delicate planning, even more than your typical Boston lab move," said George Rohlfing, owner of LabMovers.com and the family-owned and operated Brookline Transportation, Inc (BTI). "That said, we successfully moved Solid BioSciences into their new home by the end of August 2022."
Solid Biosciences is a life science company focused on advancing a portfolio of neuromuscular and cardiac programs, including SGT-003, a differentiated gene transfer candidate, for the treatment of Duchenne, AVB-202, a gene transfer candidate for the treatment of Friedreich's Ataxia, AVB-401 for BAG3 mediated dilated cardiomyopathy, and additional assets for the treatment of undisclosed cardiac diseases.
The move would require more than packing and unpacking office and lab equipment. BTI was tasked with transporting specimens that had to be kept at specific temperatures, This involved BTI's plug-in service to maintain those temperatures, with backup plan in place. It also involved packing, crating and transporting specialized equipment such as biosafety cabinets, bio reactors, mass spectrometer and all bench equipment.
"When the new lab wasn't quite ready to receive the specimens due to permitting issues, we utilized our facility cold storage at our headquarters in Hanover, MA to store them," said Rohlfing. "We used one of our refrigerated trailers, which has a generator for back-up, and was hardwired to shore power. It also has a wireless reporting system that we used to enable us to safely store specimens with 24-hour monitoring, until it was move-in time."
BTI also had to work around construction at One Kendall Square that made the freight elevator unavailable for three weeks. BTI moved as much as possible with the passenger elevator, including some of the aforementioned freezers, which weigh up to 2,000 pounds.
Another challenge involved shared space at One Kendall Square. Solid Biosciences had leased some of the space at One Kendall to a small pharmaceutical company. Moving Solid Biosciences out meant working around that company and moving some of their sensitive equipment and then putting it back. That involved coordinating the removal of glass doorways to access the space and removing panels to get to the freight elevator.
BTI successfully completed the move during the last week of August 2022.
"Essentially, we moved three different facilities, two labs and one office, which previously took up 20,000 square feet, into a 42,000 square foot space in Charlestown. In addition to just the challenge of that alone, BTI had to navigate work around construction at One Kendall Square, a mixture of union and non-union labor, permitting issues that required moving specimens with a value of up to $1 million to the BTI facility in Hanover, Mass.," said Bryan Carr, senior project manager at Solid Biosciences. "George and the entire BTI team rolled with all of those changes and were able to move 980 lab assets without anything broken or damaged." In addition to lab moves, BTI offers a wide range of relocations services for its residential and commercial customers. For complete information on BTI's relocation services, please visit https://www.usamover.com/ or call 800-766-7724.