Now serving your lab or life science company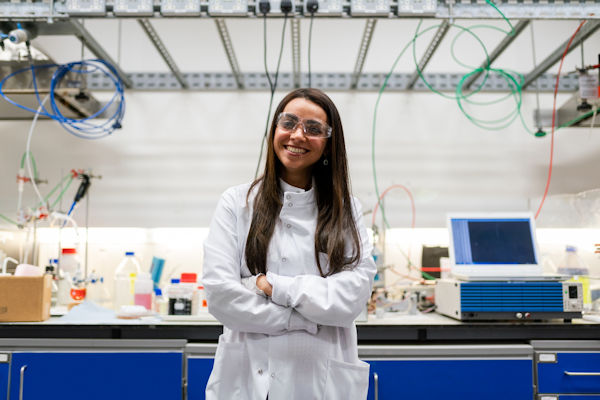 It requires a diverse set of human and mechanical resources to safely and effectively relocate your scientific laboratory or medical facility. Lab equipment like glassware, scheduled chemicals, microscopes, curing units and dust collectors–as well as medical devices like X-ray machines, MRI units, surgical chairs and more -demand advanced techniques and logistical application for safer transportation.
At Labmovers.com, we offer a comprehensive menu of services to deliver your organization's inventory on-time and intact. Those services include:
Strategic Planning
Logistics experts devise and deploy a transportation solution for your unique application that minimizes downtime and provides a seamless transition. You're assigned a personal project manager to answer your questions, address your concerns and generally keep you informed.
Sample Management
The quality of your research often hinges on the quality of your samples. We make sure your samples reach your new location in the same state as we received them through:
thorough documentation
temperature and light control
adherence to material-specific standard operation procedure s(SOP)
Multiple Redundancy
Duplicated functional features in our vehicles provide layers of protection for your shipment. Back-up power generators and alternative heating/cooling methods ensure the integrity of your inventory in the rare event of primary equipment failure.
Licensed/Trained Personnel
Our movers have extensive, first-hand experience handling virtually every component found in a modern lab or medical – including ones that require special licensure like scheduled chemicals.
As Mayflower agents, we adhere to Mayflower Moving's industry-leading standards for customer service, operational efficiency and compliance.
Packing
We carefully pack your equipment, consumables and office in the correct packaging.
Chemical Packing
We use UN-approved packing materials and containers that are suitable for transporting non hazardous and hazardous chemicals and materials, keeping you compliant and making your lab relocation a smooth one.
Moving – Instruments and equipment
We have been moving labs for years. With all that experience comes an understanding of how to move a lab successfully, regardless of the lab equipment, chemicals, samples, consumables, office furniture, and other items being moved.
Crating
We carefully pack your materials in custom storage containers that feature injection foam padding, tilt indicators, thermometers, impact sensors and more.
Rigging
Precisely calculated configurations of restraints preserve the delicate working parts of your ultrasound machines, ophthalmic lasers and other large-scale devices.
Scale
Our expansive network of transportation providers enables us to reach our loyal clients in New England, across the country and around the world.