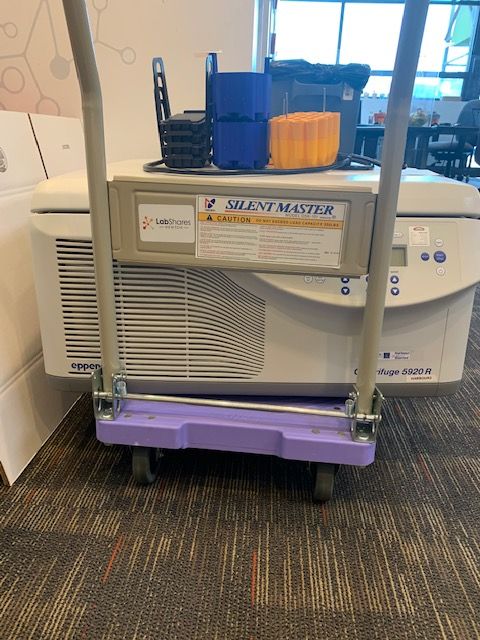 Lab Move Client – Dr. Musheng Bao, Director, Harbour BioMed
Lab Move Location – LabShares, Newton, Massachusetts
Lab Move Destination – ABI Labs, Natick, Massachusetts
Lab Move Timetable – June 28-29, 2021
The Covid trend for most industries in the greater Boston commercial real estate market has been one of downsizing with one exception: life sciences. Many of these life sciences companies are either growing or taking advantage of the increase in increase in lab space in the region. BTI's most recent move of Harbour BioMed is a great example of the former.
According to its website, "Harbour BioMed is a global, clinical stage biopharmaceutical company committed to the discovery, development and commercialization of novel antibody therapeutics in the areas of oncology and immunological diseases to address unmet patient's needs." To meet the demands of its growing staff and expanded work focus, Harbour BioMed, led by its director, Dr. Musheng Bao, relocated from LabShares, a lab incubator in Newton, Massachusetts, to ABI Labs, shared lab space in Natick, Mass.
The move took place at the end of June 2021. In addition to the office items, the move required the transportation of specimens from the freezers at LabShares to the new location at ABI Labs.
"Harbour BioMed owned a few of their refrigeration units, some of the other units were leases and wouldn't be making the move," said Margaret Lwanga O'Shea, BTI project manager for the Harbour BioMed relocation. "The contents and specimens from the leased units required our plug-in service."
BTI utilized portable dry ice shippers/coolers systems packed with dry ice to safely move Harbour BioMed's specimens. Among those specimens included the lab's proprietary Harbour Mice®, which generate fully human monoclonal antibodies in the classical two heavy and two light chain (H2L2) format, as well as heavy chain only (HCAb) format.
The distance between Newton, Massachusetts and Natick, Massachusetts is a little more than 11 miles. Yet when dealing with delicate specimens that represent a company's work, there's no such things as a short distance.
After a thorough survey of both locations and several months of planning, BTI relocated Harbour BioMed over the course of two days, June 28-29. The move went smoothly and without incident. All specimens were safely transported to their new home at ABI Lab's 27 Strathmore Road location in Natick. Dr. Bao was pleased with the move and the seamless transition of the company to its new location.